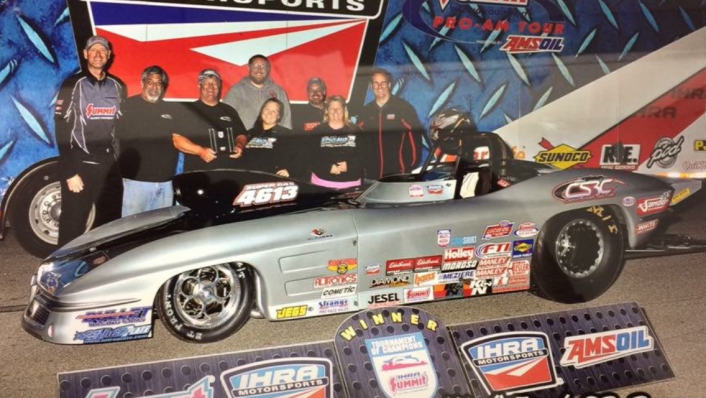 Charlie Stewart Finishes # 2 in 2016 IHRA Super Rod Championship
The owner/proprietor/crew chief/chassis builder/9.90 racing machine, Charlie Stewart himself, capped off a dream 2016 IHRA season by finishing #2 in the world standings.  Coming off a stellar year in which he put the CSRC house car in 4 finals on the Division 4 Renegade Pro-Am tour, Charlie kept that momentum going at the final race of the year.  In the final of the Tournament of Champions he would face none other than reigning 2015 NHRA Super Gas World Champion Jacob Elrod.  Elrod had the nod at the tree by .008 and held on for a double break-out win, 9.897 to a 9.896.  We obviously wish we could have won the Championship, but finishing #2 with the talent that was assembled at the TOC is a great accomplishment.  In addition to finishing #2 in the world, Charlie also won his 2nd IHRA Division 4 Super Rod championship, edging out Kip Guenzel by tie breaker when they both finished the year with 430 points.
Charlie wanted to thank the following companies for their great products and support:  Edelbrock, FTI, Hedman Hedders, RPM Performance Racing Electronics, Diamond Pistons, White Safety Equipment, Manley, Vector Reinz, Coolshirt Systems, and Mickey Thompson.  In addition, thanks to all our family and friends for making this a season that we'll never forget.